Sungrow Residential Hybrid Inverter
Single phase SH3-6RS
The Sungrow SH RS single-phase hybrid inverter series, 3 to 6 kW, is able to meet the needs of all residential users and is the perfect solution for both retrofitting and new installations. With a backup function, it allows you to keep running some appliances in the event of a power outage during the day.
For hybrid solar applications, the Sungrow SH RS is compatible with the BYD Battery Box.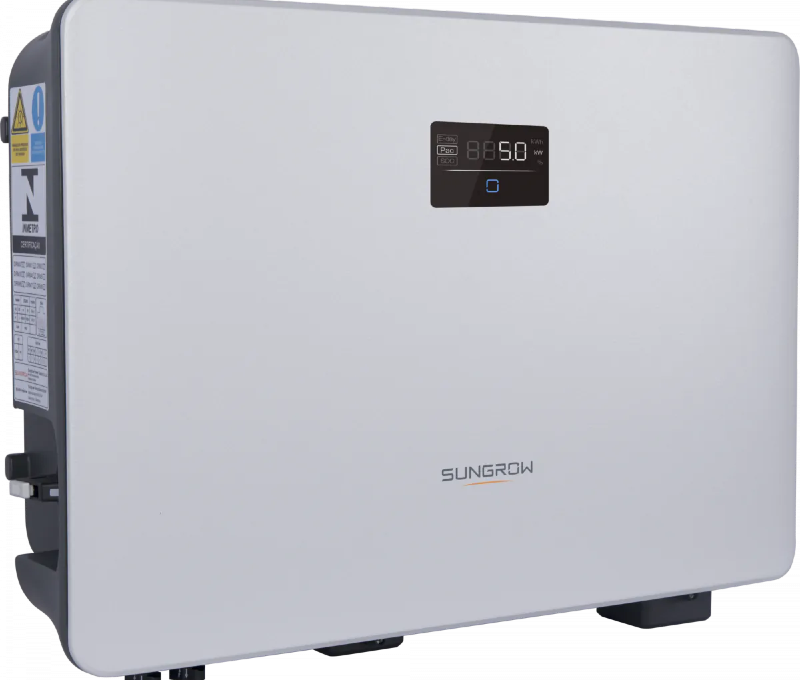 FEATURES:
Flexible application – 80~460 V wide battery voltage range, ideal for both retrofitting and new installations
Built-in smart PID (potential induced degradation) recovery function
User friendly set up with plug and play installation and iSolarCloud monitoring on App and Web
Lightweight and compact, optimised for heat dissipation
Protection against power outages with seamless transition to backup mode
Fast charging or discharging, enabling higher self-consumption results
Built-in EMS (energy management system) with advanced customization
Smart management with real time data, 24/7 live monitoring both online and integrated display
Download the data sheet:
Not sure which system is best for you? Get in touch for more information about any of the above products or for a no-obligation quote.