About CPS Solar
Specialists in renewable solar energy solutions, CPS Solar is a vibrant, innovative company whose parent company, Canterbury Power Solutions, was established in 2007 by owners Murray and Jackie Marquet. Canterbury Power Solutions specialises in a full range of electrical services, including air conditioning heat pumps, domestic and commercial electrical.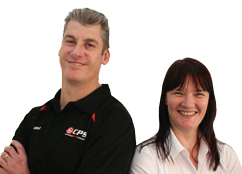 Renewable energy solutions
A few years ago, Canterbury Power saw the need for a separate business unit focusing on helping New Zealanders become more energy efficient. CPS Solar concentrates on sustainable, renewable energy products like solar panels, hybrid and off-grid solar systems – all of which mean real savings for energy consumers, help to reduce the stress on our national grid and improve New Zealand's carbon footprint.
High quality solar products & service
Whether they're working alongside homeowners or builders in domestic or commercial projects, installing heat pumps and air conditioning, or working in the exciting field of renewable energy with their solar panel solutions, the CPS team aims to provide prompt and friendly service and always deliver the right solution for the customer. CPS uses only the best quality products on the market and their focus is firmly on customer-based outcomes.
There is no job too big or too small for CPS Solar and we operate throughout the South Island. Please contact us or phone 0800 277 548, to see how we can assist you or your business to achieve a more energy efficient lifestyle.