Lyttelton School Reuses Solar Panels on New Building
Back in September 2013 CPS Solar installed a 42 panel, 9 Kw solar energy system while rebuilding the earthquake-hit Lyttelton Main School. Lyttelton was hit hard by the quakes throughout 2010 and 2011 and as part of their rebuild, the school opted to embrace smart energy solutions for their repairs and development.  But that is not the end of the story.
In May 2014, Lyttelton Main School merged with Lyttelton West School to form Lyttelton Primary School. Since the merger the schools have been housed on two sites but construction is now well underway on a new site where the two schools will come together in one location. The opening of this leading edge 21st century school is scheduled for 2nd of May 2016.
Solar panels reused
An exciting stage of the construction has recently been completed. CPS Solar undertook the transfer of the existing solar PV system from Lyttelton Main School over to the new Primary School building. With a life expectancy of around 30 years and the value of the PV system, economically it was worth moving the panels.
CPS Solar owner, Murray Marquet who has been on-site directing the work said "with the old school building due to be demolished and with at least 25 years worth of life left in the system, it made sense for us to reuse the solar PV. We were able to transfer 95% of the materials onto the new building. It's a great outcome for the school."
The building of the new school is on track to be completed in time for an 18 April handover of keys. This will allow time to move in, all ready for the Term 2 start date of 2 May.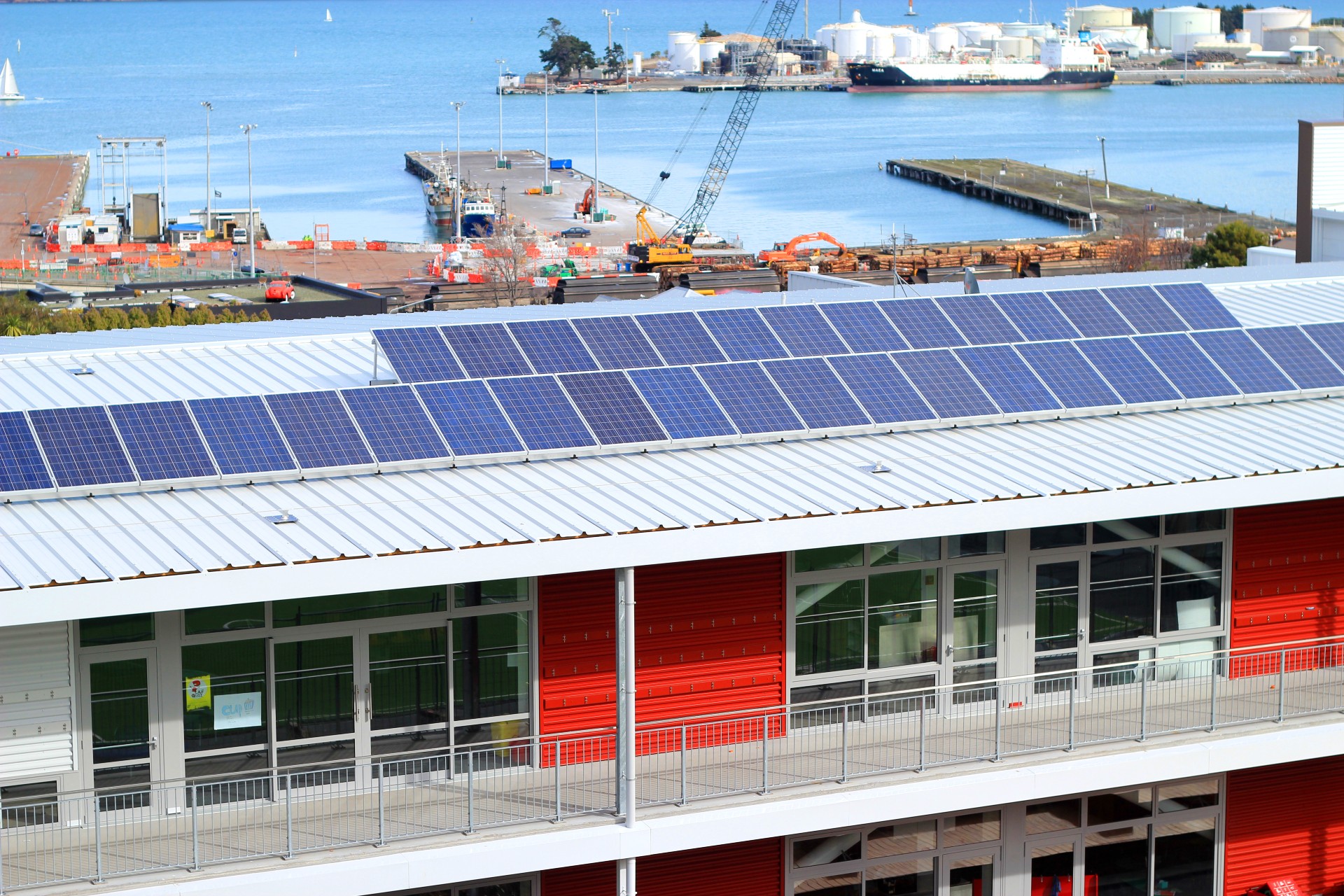 If you would like to know more about taking your solar PV system to a house, business or school, or if you have other questions about installing solar, please contact us.