CPS Solar helps transform 'Dunedin's Worst Flat'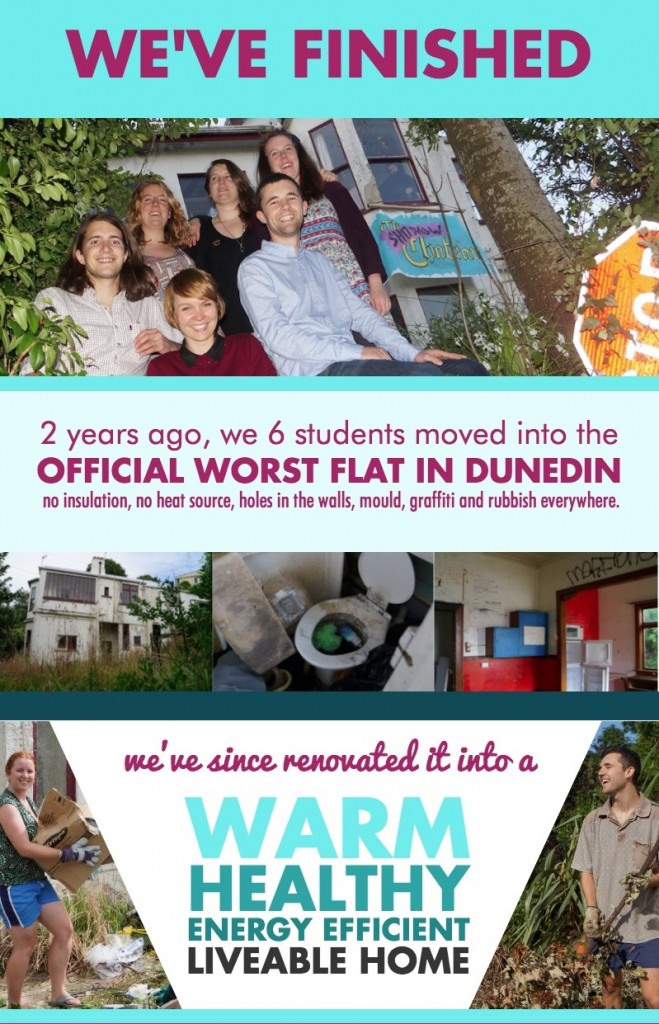 The 'horrific' house that was once named 'Dunedin's worst flat' by a 2012 Otago University Students' Association competition, and more informally as the 'Sh*tshow Chateau', has been transformed into a warm, low-energy villa after two years of hard work by a group of inspired University students.
In an attempt at "breaking the vicious cycle of bad housing in Dunedin" the group gained subsidies and collaborated with the landlord in the transformational project.
The extensive renovation work included strengthening of foundations, under-floor and ceiling insulation, installation of a pellet fire, clearing the overgrown property, filling skips with rubbish dumped by previous tenants, landscaping and compost bins.
Along with Meridian Energy, we stepped in to provide eight solar PV panels which have reduced power bills by about a quarter.
The landlord gave the tenants three months free rent in return for work, and dropped rent on one room found to have rotten walls and no foundations.
"They put up the cash, we put in the man-hours. Boy, there were a lot of hours to be spent. There were a whole lot of wins, but this hasn't been an easy ride" said Leander Shulz, one of the flatmates.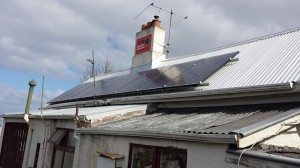 Not sure which system is best for you? Get in touch for more information about any of the above products or for a no-obligation quote.