CPS Solar chosen to kick start schools solar project
Against stiff competition, Christchurch-based CPS Solar has been chosen to provide two Lower Hutt schools with 10kW Solar Energy Systems, through the Dunamis Project.  The project is aimed at launching a sustainable energy revolution, starting with our schools.
The idea behind the Dunamis Project is to utilise schools to demonstrate and test new technologies and therefore encourage their communities to become more energy self-sufficient. In brief, school stakeholders apply for grants or donations to cover the cost of providing solar, wind or water turbines to generate a significant percentage of the school's energy requirements.  If there is a shortfall, the school could then 'borrow' the difference from their own accounts.
'Dunamis' was formed 3 years ago and is taken from the Greek language meaning 'power' or 'power within a community'.  Mike Rathbone, founder and currently sole backer of the Dunamis Project said: 'In my job as a professional cameraman, I've travelled extensively by air and I see solar photovoltaic panels everywhere – even in the most far flung spots in Australia. This got me thinking about why not here in New Zealand? Schools are the centre of our communities. So it seems like a good place to start spreading the word.  There are real educational benefits in starting with schools too – as well as the fact the students will inherit the planet and be faced with tough environmental choices.'
The two Lower Hutt schools chosen are Maungaraki School with a roll of around 250 students and Naenae Primary School with a role of around 120 students. In line with Dunamis' recommendations, both schools will initially install 10kW solar PV systems, but once tested and producing energy, the schools may choose to apply for further funding for a further 10kW systems.
Murray Marquet, a Director at CPS Solar, says:  'CPS was up against 5 other well-known solar energy providers in quoting for this project.  The Project was seeking companies with a high reputation and a hands-on, customer focused approach, so we're delighted that through the Dunamis Project, the schools chose CPS Solar.'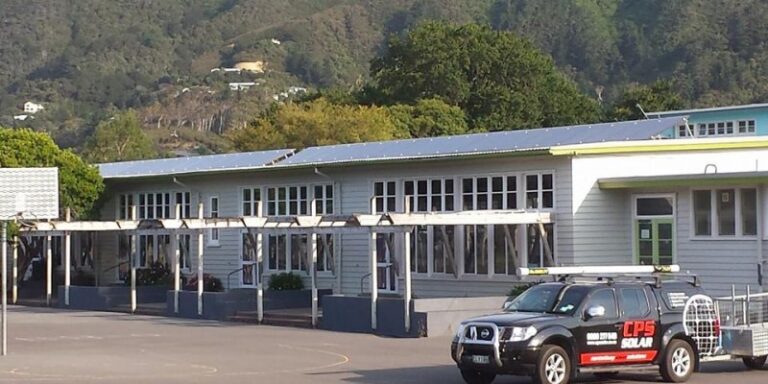 Whether you want a simple grid-tied system for your home, or the freedom of a hybrid or off-grid system with battery storage, or a large commercial installation for your school, farm or business, we have the best solar panel systems to suit your needs and budget.