SMA Tripower Commercial String Inverters
For 40 years, SMA has been setting technological trends and driving the development of renewable energies. SMA energy systems specialise in making practical use of as much self-generated power as possible.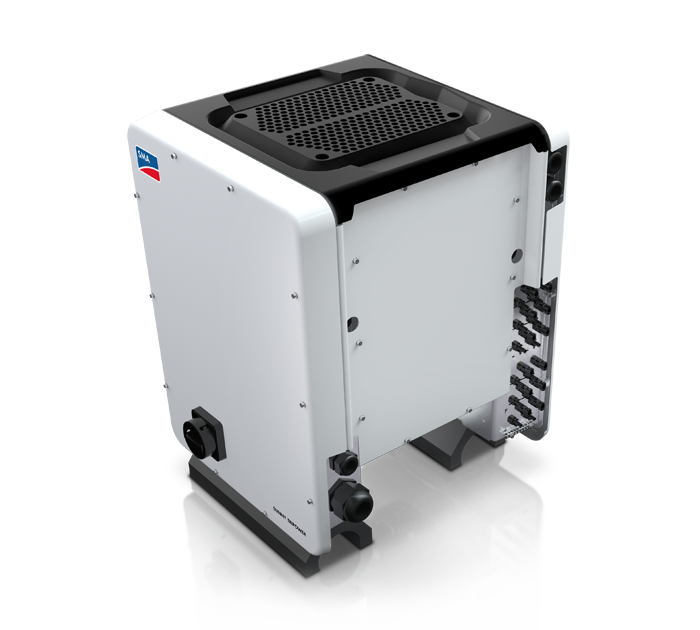 SUNNY TRIPOWER CORE1
The SMA Sunny Tripower CORE1 inverter is at the core of our commercial systems. It converts the direct current generated by the roof-mounted PV system into alternating current, as required in your business.
Its unique, free-standing design allows the Sunny Tripower CORE1 to be installed 60% faster than other string inverters. The innovative, fully integrated design of the CORE1 ensures low balance of system (BoS) costs, simpler project processes and lower material expenses. It sets new standards for decentralized rooftop and ground-based PV systems and covered parking lots.
Thanks to its versatility, it has become the first choice for commercial PV projects, enjoys great popularity and has unlimited delivery capacity.
Other features:
With a capacity of 50 kW, it is easily scalable up to the megawatt range
Innovative, fully integrated stand design reduces logistics, installation and material outlay
Increased annual energy yields and reduced system-specific energy costs through over-dimensioning of the PV system of up to 150%
Constant tracking of your energy yields through the web portal or an app.
Download the datasheet:
SUNNY TRIPOWER CORE2
The Sunny Tripower CORE2's flexible system design is the ideal inverter for decentralized structures for larger commercial PV systems up to the megawatt range.
With 110 kilowatts, 24 strings and 12 MPP trackers, the Sunny Tripower CORE2 allows for a particularly high solar coverage in ground-mounted PV systems as well as at different roof pitches during the day.
Other features:
More flexibility in string design
Suitable for both rooftops and ground-mount
Future-proofed for more integration options
The integrated ShadeFix software solution automatically optimizes system performance anytime, even with partially shaded modules
The automatic monitoring service SMA Smart Connected also ensures maximum PV system yields by detecting failures as fast as possible.
Download the datasheet: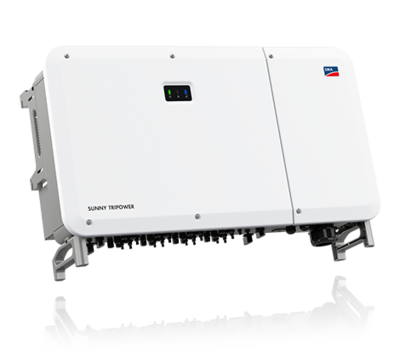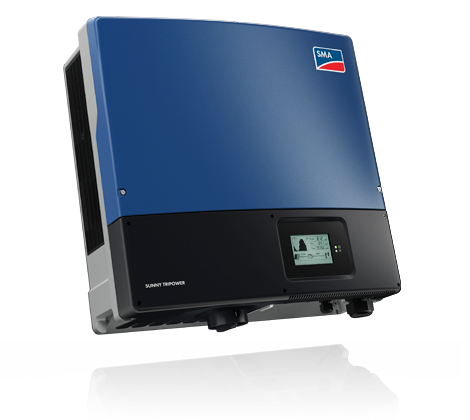 SUNNY TRIPOWER 15000TL / 20000TL / 25000TL
The Sunny Tripower 15000TL / 20000TL / 25000TL is the ideal inverter for commercial solar plants. Not only does it deliver extraordinarly high yields with an efficiency of 98.4 %, but it also offers enormous design flexibility and compatibility with many PV modules thanks to its multistring capabilities and wide input voltage range.
Another valuable feature is its cutting-edge grid management functions such as Integrated Plant Control.
Download the datasheet:
Not sure which system is best for you? Get in touch for more information about any of the above products or for a no-obligation quote.